Recipe from weber.com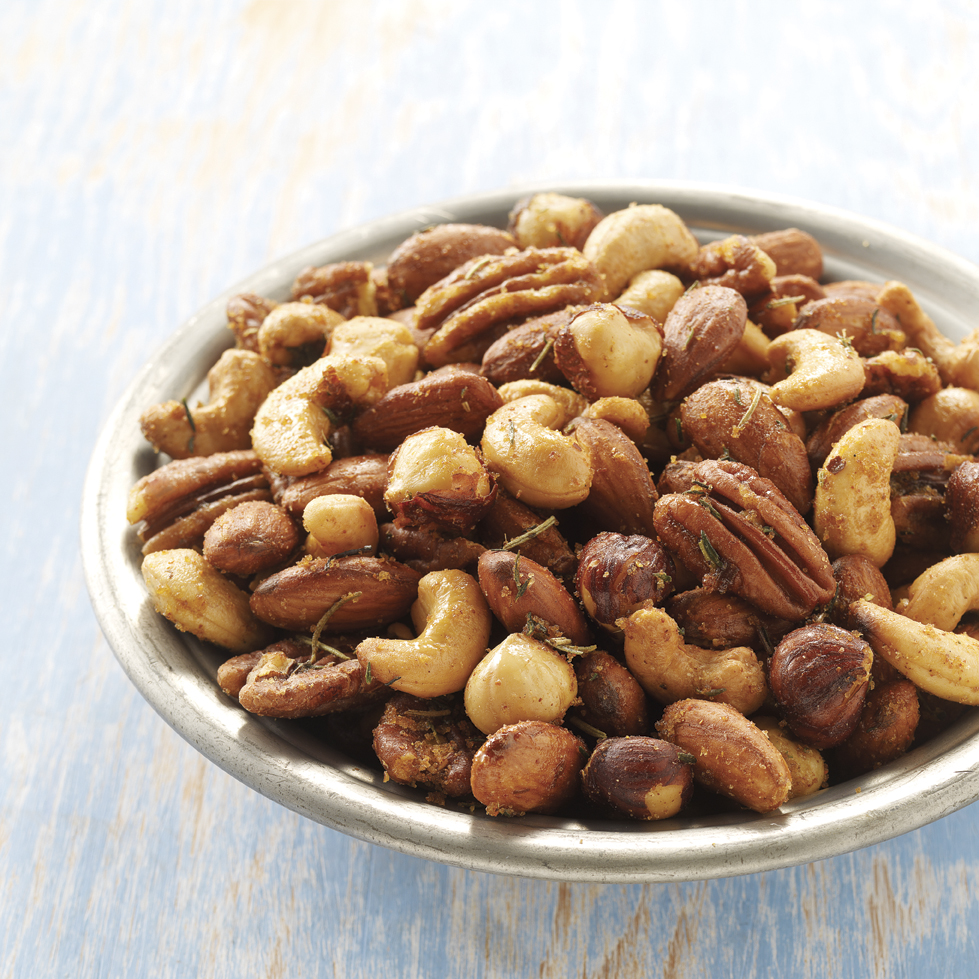 Ingredients
1 teaspoon packed light brown sugar
1 teaspoon dried thyme or rosemary or ½ teaspoon of each
1/4 teaspoon ground cayenne pepper
1/4 teaspoon mustard powder
2 cups mixed salted nuts, such as almonds, pecans, cashews, etc.
2 teaspoons extra-virgin olive oil
Special Equipment
2 handfuls hickory wood chips
large disposable foil pan
Instructions
Soak the wood chips in water for at least 30 minutes.
Prepare the grill for indirect cooking over low heat (250° to 350°F).
In a small bowl mix the sugar, thyme, cayenne, and mustard powder between your fingertips.
Pour the nuts into a large disposable foil pan. Add the oil and seasonings. Toss to coat the nuts evenly, and then spread them in a single layer.
Drain and add the wood chips to the charcoal or to the smoker box of a gas grill, following manufacturer's instructions, and close the lid. When the wood begins to smoke, place the pan of nuts over indirect low heat, close the lid, and cook until the nuts are toasted and have a nice smoky flavor, 20 to 30 minutes, shaking the pan with tongs a couple times to prevent the nuts from burning. Wearing insulated barbecue mitts, remove the pan from the grill and let the nuts cool completely in the pan. The nuts will become crispier as they cool. Serve at room temperature. Store any remaining nuts in an airtight container.